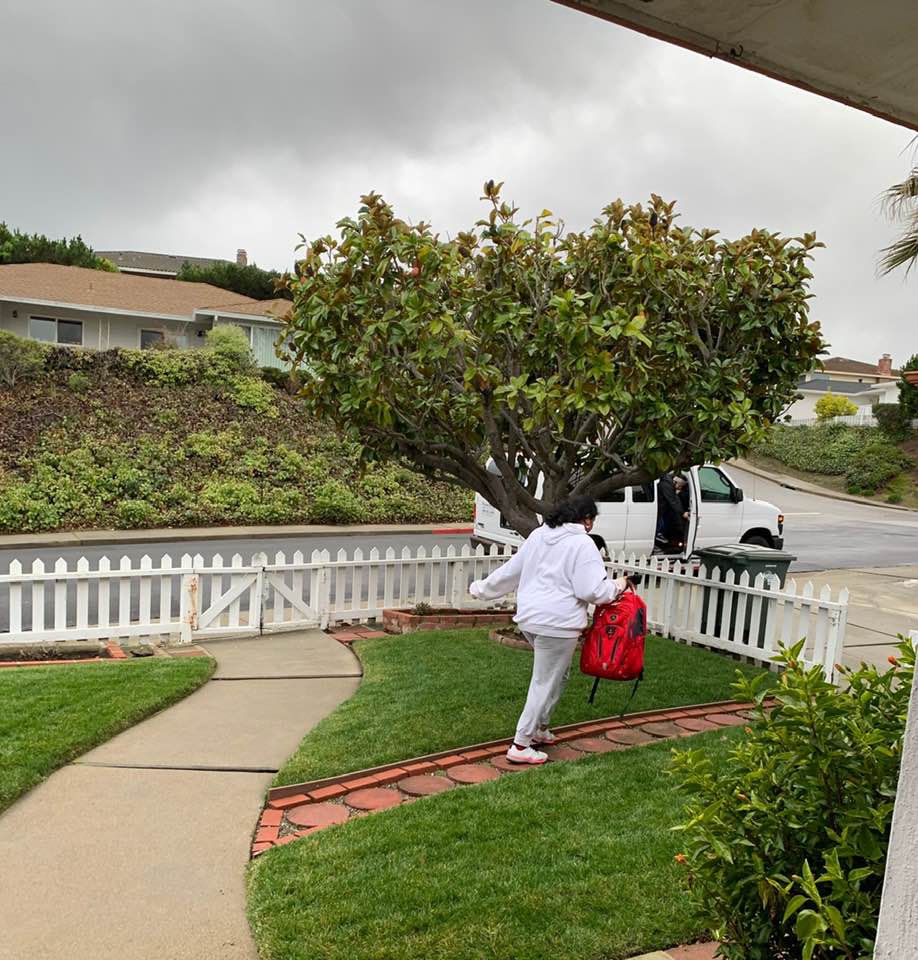 There goes a piece of my heart ♥️ ..
Siri wakes up at 7:20am every week day unless she is on vacation or if it's a holiday. Brushes her teeth, changes from her PJ's, combs her hair walks to the kitchen with her backpack + her swimming bag if it's a Tuesday or a Thursday.
Finds something to eat and packs up lunch. She doesn't fuss she doesn't ask me to make anything for her. I ask her "nana you want mommy to make you an egg omelette or you want to eat something else" ? She always picks "something else". She likes to make her own breakfast (not on the stove). So I let her make her own.  
We give Siri choices and freedom. She doesn't like to be treated like a baby. We respect and honor her wishes.
She walks back to her room with three or two bags depending on the day of the week. She waits in her room until the van comes to pick her up. She comes out of her room and waits for one of us (either dad or mom) to open the door for her to leave. She gives a nice hug and we give her a kiss on her beautiful forehead. I say "God bless you nana Siri" she repeats and leaves.
In the process we hear her sing either in her room or while she is in the kitchen. Siri is a happy girl. She had grown a lot since she found her talent. One big change we have seen is her ability to problem solving. She tries to take care of things on her own but just in case she can't, she comes to us and says "I want help".
Please visit and subscribe to Siri's YouTube channel … Designs By Siri.
---