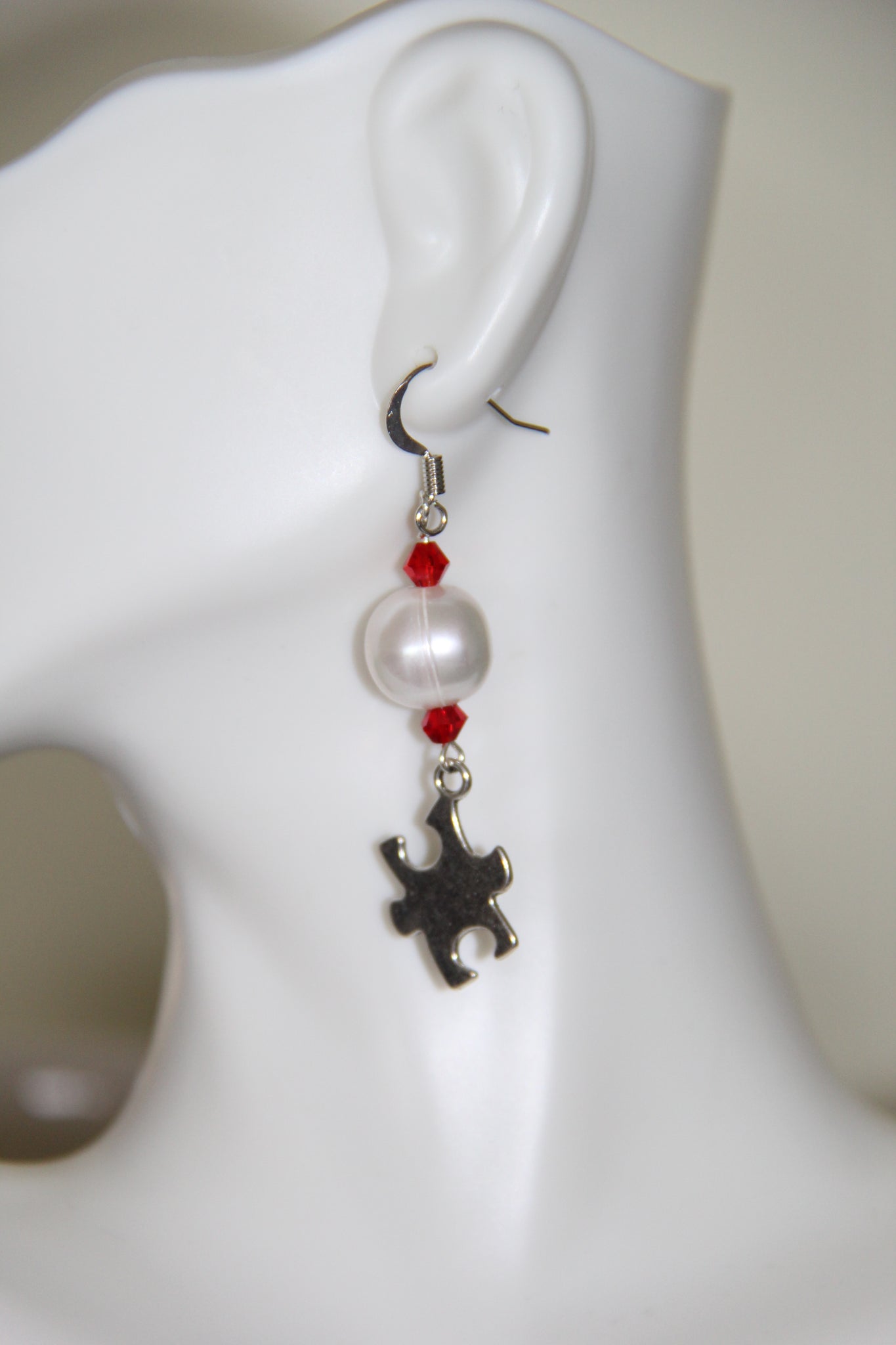 Freshwater pearls with Swarovski crystals (6 colors) and brass silver plated puzzle charms
Handmade earrings with freshwater pearls, Swarovski crystals (6 colors), and silver autism puzzle charm.
Freshwater pearls are 13mm
Puzzle piece charms are made from a zinc alloy metal which is lead and nickel free measuring 21mm x 15mm
Please visit Siri's YouTube to see how she makes them! 
We have six different colors:  Red, Yellow, Purple, Green, Navy Blue & Lite Blue.