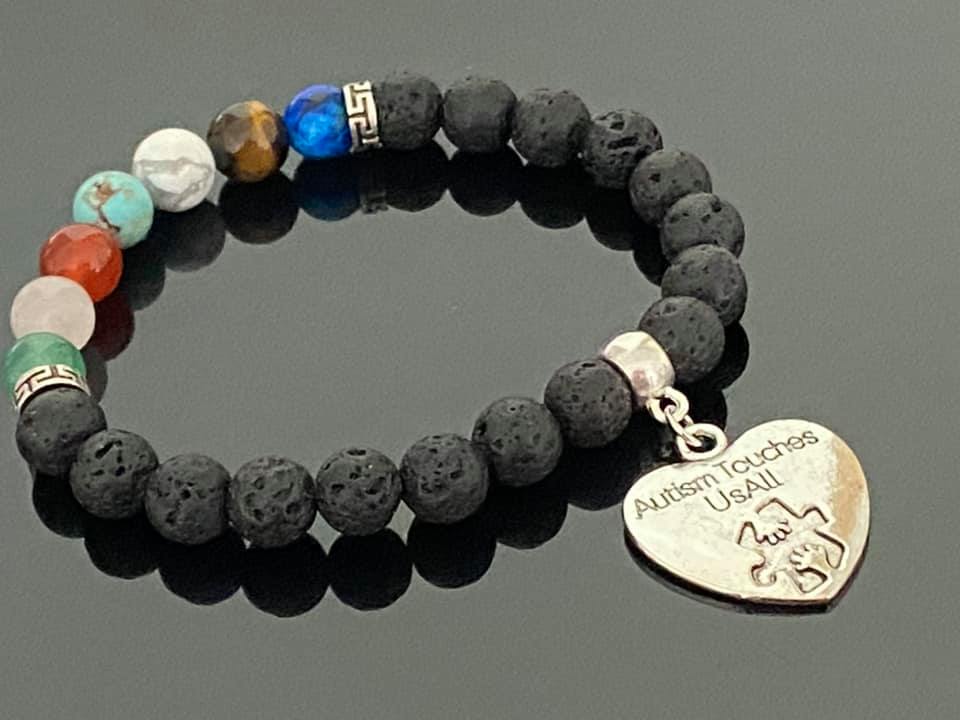 Gifts for the holidays - Autism Awareness Bracelets
Beautiful stretchy bracelets with chakra beads and black natural lava beads.  Size of each one is 6 3/4" 17.2cm.  Please let us know if you want the size changed into smaller or larger, Siri would love to make the changes as per your choice.
These bracelets make an awesome gift for your therapists, parents, social worker, grandparents and others who are affected or interested in Autism Awareness.