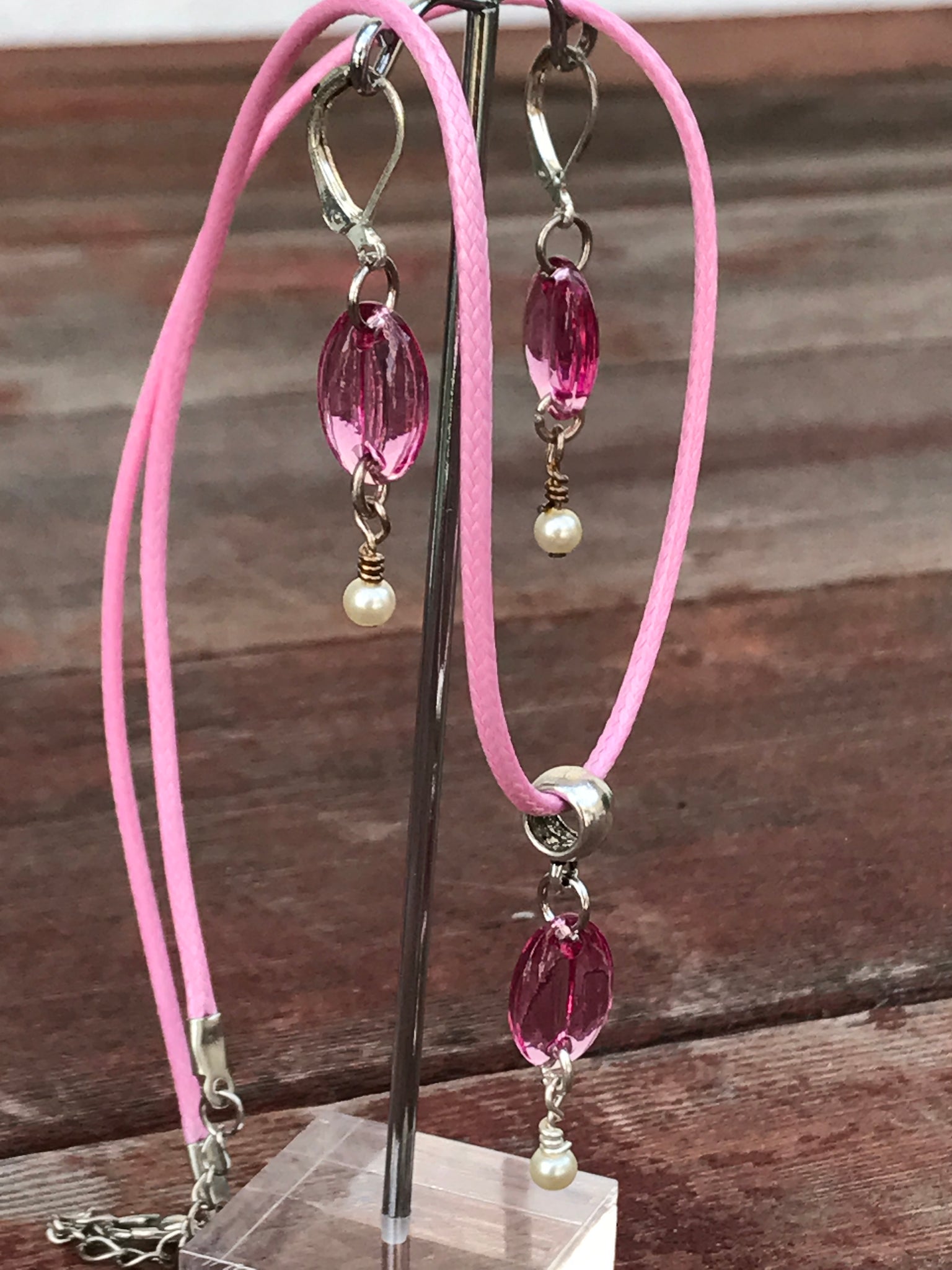 Vintage Swarovski Coffee Bean beads necklace set (Rose)
Handmade beautiful necklace sets by Siri. 
Swarovski Rose Coffee Bean Connector Beads, 15x10mm
with Soft Pliable Pink Coated Finished Necklace Cords. No kinking. Cord is Coated so no fraying. Cruelty Free (not leather) Very Nice Quality.  These measure approx. 17 inches - 19 inches long with the Silver Extender.   Zinc Alloy extender and lobster clasp which measures 10mm long x 5mm wide. Cord is 1.5mm thick.  Materials are Lead and nickel free Zinc Alloy Necklace Cord Finished Necklace Cords 19 inches
Checkout her YouTube Channel to see how these are made by her very special hands.