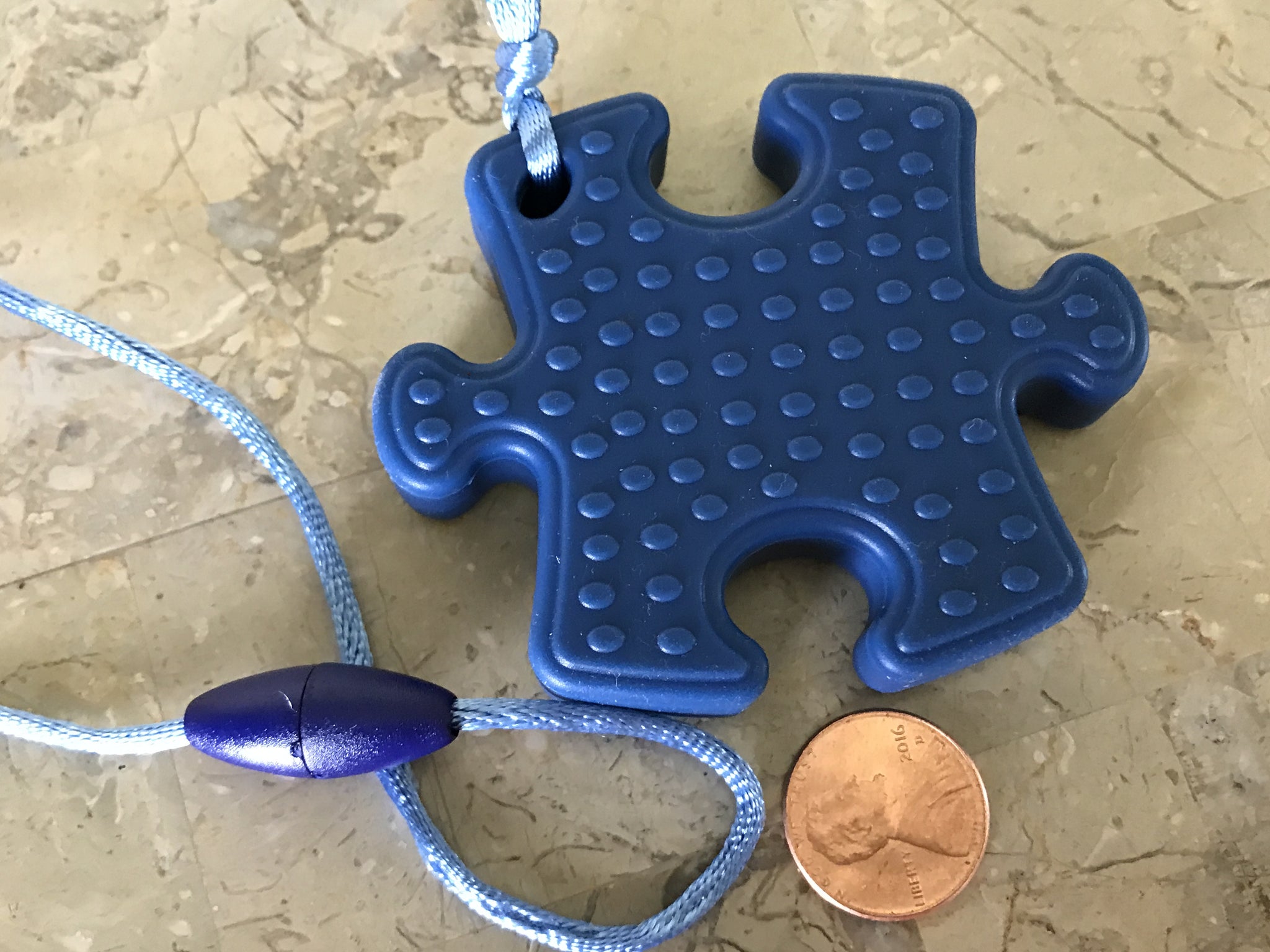 Puzzle piece necklace
Hand made necklace with a large high quality puzzle piece shaped silicone teether! Teether measures approximately 72x60x13mm . Front and backside of the teether is textured. Made with 100% food grade silicone!  The puzzle pendant is secured on a cord measuring from 20" to 25" long with a breakaway clasp.  Colors on the cord seen in the picture might change with each order.  If you are particular with the color of the cord and the length please specify at the time of purchase.
These are great for little ones that are teething, or children with Sensory Processing Disorder, Autism, or ADHD.
SPECIFY THE COLOR OF THE PENDENT.

- Beads are High Quality!!!
- Safe, Durable, Non-toxic, Food Grade Beads!
- Beads are made with 100% food grade silicone (similar to pacifiers & bottle nipples).
- Non-toxic, non-sticky, odorless, and BPA Free, PVC Free, Phthalates Free, Cadmium Free, Lead Free and Nitrosamine Free!
- FDA Approved! 
- Heat-resistant; Safe for Dishwasher, Microware & freezer!
- Easily cleaned with dish soap & water, also dishwasher safe!

DISCLAIMER: Beads can pose choking hazards. Children should never be left unattended with loose beads!  If any damage is noticed, stop using the product.
WE HAVE SIX COLORS TO CHOOSE FROM.
Please visit Siri's YouTube channel to see how she makes them "Designs By Siri".