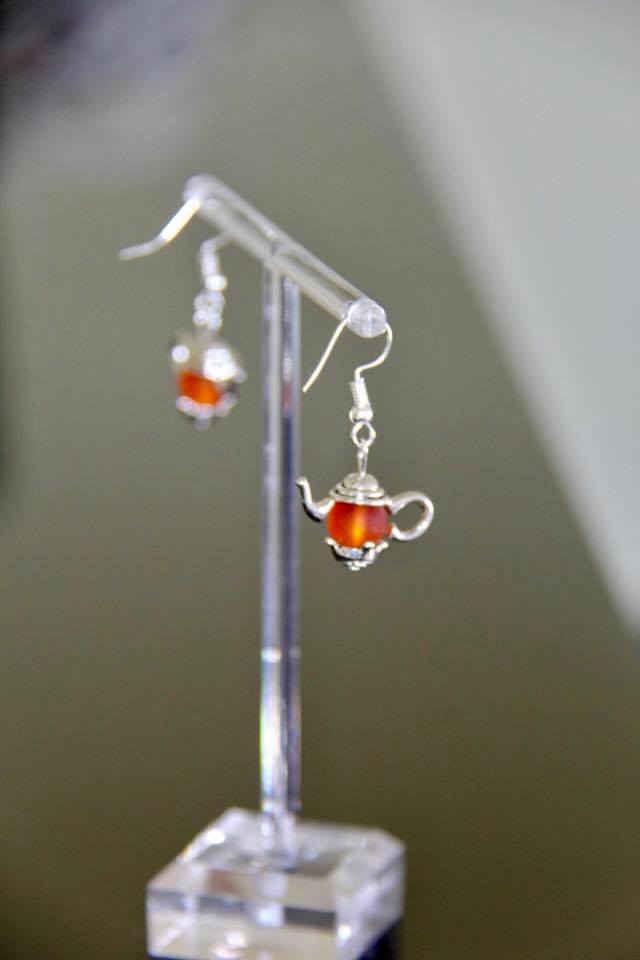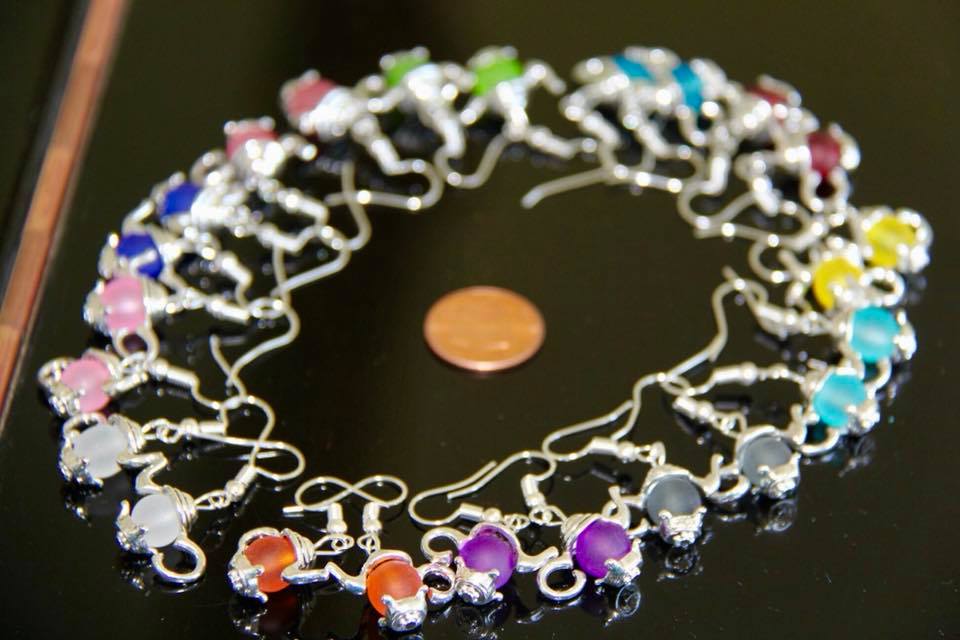 Tea pot ear rings handmade with sea glass beads
Handmade earrings with sea glass beads (8mm) and 3D bead cap set silver color teapot bead findings (21mm x 11mm).    
Available in 12 different colors.
Tangerine, Turquoise, Yellow, Dark Grey, Pink, Cobalt Blue, Dark Red, Spring Green, Clear, Dark Purple, Sky Blue, Water Melon Matte Glass Beads.