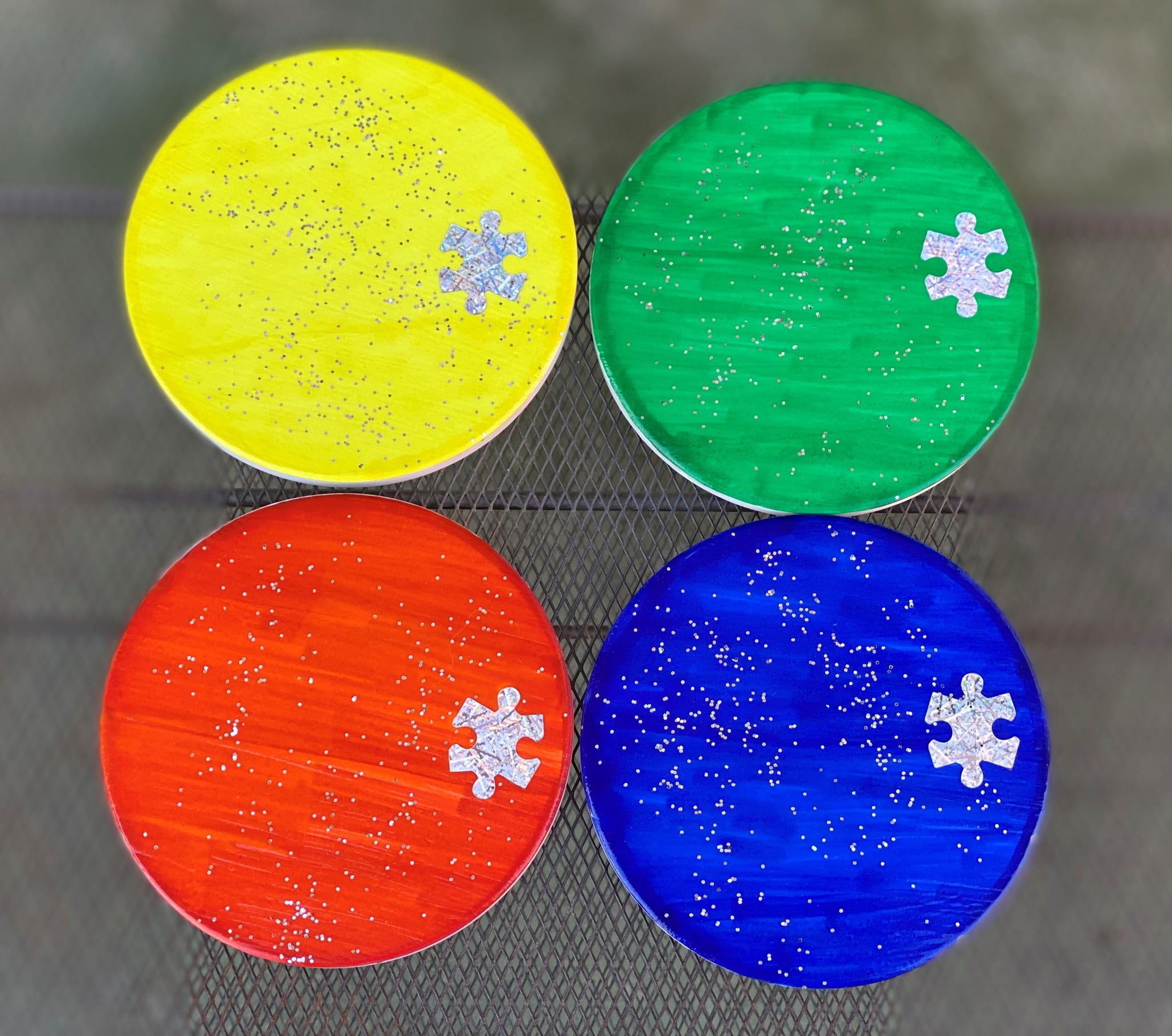 Autism Awareness Round Coaster
Coasters made with round unglazed ceramic tiles 4 Inch with cork backing pads.
A set of four coasters with a puzzle piece on it.  Every piece has an Autism Awareness sticker.  This would be a cool gift to friends and family to bring more awareness to the condition called "Autism".